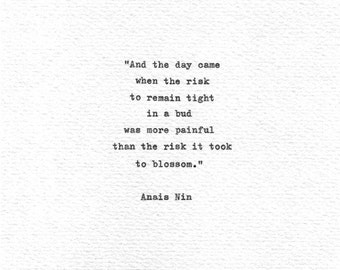 Yes. I said it. People who write Erotica have a way better time in bed. I'm not saying the writer of Five shades Of Gray is better in bed, but I bet her erotic dreams are ten times better. Hell, I'd take that over anything in the world. Anyways, today I am going to show you shocking ways to improve your Erotic writing and your sex life in general. My first angle here is to start you with a writing word list that will make starting an erotica piece easier for you to write. Are words always the start to a story right?
My shocking Erotica word list – please don't cry
Heart of her Femininity
Her Cream as topping like a cinnamon bun
Her center
Her core
Between her legs, junction of her thighs, Groin, Flower
Womb, mound, water, ocean, sloshing, Ice Cream
Filled, moisture, moisten, sink, nipples , nerve endings ,softness, spasms, sexy, sensual , Eros, lovely, feathered huge
Bulge, balls, rubbing, tingling, creamy center, lollipop, juicy, spray, skin tight, motion, rubber, tip within, pushing in and out. ( I mean you can gather the list is longer and as the days pass I'll be adding more as I have a lot more than-than this but I'd like to get input from you readers as well. )
Experience
Writing is always about innovating the experience of the character, and their senses. I think that Erotica is no different. We need to utilize every single one of our sense, and the best way to write is to write from what we know. I like to write from my imagination and take from my experiences to help elevate my erotic parts of writing. ( Though I try to avoid writing Erotica. I know that it takes skill.) For example, If you want to write about S&M you don't have to have tried this experience. Do a little dirty research and figure out the inner workings of it. I believe that with a little research you can write anything. Well, I may take my research a little seriously. But if your sex life is lacking, or you feel that the sex you are having is falling flat try to voice it to the other person. Your act is a work in progress and try to improve as you go about it.
Voice
Erotica is often written in the male point of view unless you have read fifty shades of gray. However, I think if we change the voice to a third person or alternate views per chapter a story of the erotic kind might get juicier. I remember reading a book about a were-tiger who gets with a human male, and she leaves marks on his make. Sometimes, supernatural erotica could be easier to write. My best advice here for you is to look at your voice and work it. Try to figure who you are writing as, and why this scene is important.
Don't just write Erotica
I know people tend to be like well I read this Erotica and it had no plot twist or anything. My favorite part of writing a story is meaning. Erotica is great in any story as long as it is fitting to the story. It can't just be placed there every chapter with no reason, and any good Erotica leads up to the sex scene with steamy tension and tight conversation. They don't just have sex multiple times. I've found most Erotica's only have one or two really hot scenes in it but refrain from anymore. Too much sex in a story can make the story fall flat.
My movie advice for those that want to understand Erotic better
The best step to understanding true Erotica is to watch movies with steamy scenes or have a good meaning behind it. I will repeat myself but Magic Mike and Fifty Shades of Gray are not the best place to look for help. So, here is my last. I don't want to sound odd by my list ranges from a multiple of sources.
1.Kabukicho Love Hotel – It covers the story of a Hotel that is still intact after a Tsunami hit Japan. I think its mature content really expresses the way of life for this country. ( If you haven't seen it…it's a good cultural movie.)
2. My P.S Partner- Is a comedy that will make you laugh. Yes, it is also a Japanese movie but I recommend it.
3. In your eyes- is a decent romantic movie with meaning on Netflix
4. Stuck in love- is another decent one on Netflix.
Anyways, movies help writers see what is popular in the world. We often what to write something new and impressive but the writing has ties with other stories that inspired us. I hope you enjoyed this quick, quirky, and silly help on writing Erotica. I won't guarantee your sex life will improve but I will say that you might find interesting ways to improve it.